The original screenplay was written on pink paper — and that unique strategy worked.
The colorful paper caught the eye of an agent who picked it up out of a pile of submissions.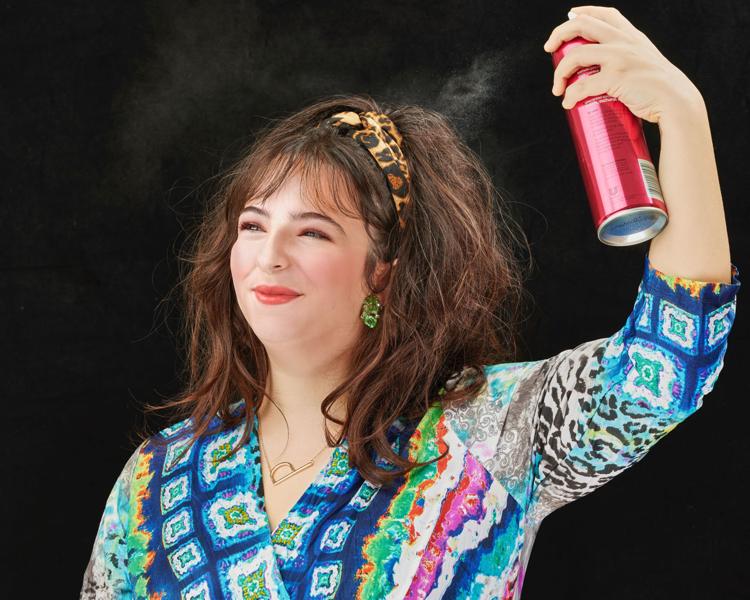 That's how the very successful story "Legally Blonde" started. It's a trifecta for writer Amanda Brown — a book, a movie and a musical that tells the story of Elle Woods, a young sorority woman who enrolls at Harvard Law School to win back her ex-boyfriend.
Elle discovers how her knowledge of the law can help others, and successfully defends an exercise queen in a murder trial. Throughout the story, no one has faith in Elle, but she manages to surprise them when she defies expectations while staying true to herself.
In April 2007, the show opened on Broadway and received seven Tony nominations and 10 Drama Desk nominations. The musical was recorded in September 2007 and aired on MTV a month later.
And now the musical version of "Legally Blonde" is about to be staged at the Collins Center by the Andover High School Theatre Department. There will be five performances next weekend.
Director Susan Choquette of Andover High said the show features almost 60 actors on stage and 25 students working on the technical crew. There are also students in the orchestra.
Choquette said she chooses a variety of genres, periods, composers and playwrights for her shows — classical and contemporary. "Legally Blonde'' falls into the contemporary musical category.
"When a student leaves AHS after four years, they should be able to look at the shows they have participated in and see a diverse list of pieces — quality dramatic and musical literature,'' Choquette said. "This year it was time to explore a musical that is more contemporary.
"I also like this show because it has lots of featured roles,'' she said. "In a school of 1,800 students, we try to provide opportunities for as many students as we can. In addition, I appreciate the themes that are explored in 'Legally Blonde.'''
Last year, Andover High produced Meredith Willson's "The Music Man" — a piece from what is known as the "Golden Age of Musical Theater."
"Choosing dramatic literature is something we take very seriously in the theatre arts department," Choquette said.
This year's contemporary musical selection is getting good reviews from the students involved.
"Both actors and tech students are enjoying the process," Choquette said.
Choquette has never directed "Legally Blonde'' with high school students.
"However, I did direct it with Summer Theatre Ensemble back in summer 2012,'' she said. "Back then, it was a mix of high school and middle school-aged students.''