Vice President of Advertising, Mark Zappala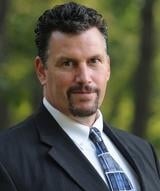 E-mail: mzappala@nobmg.com
Phone: 978-475-7000
Retail Advertising Director, Sean McKenna
E-mail: smckenna@nobmg.com
Phone: 978-475-7000
Account Executives
Pauline Fontaine, pfontaine@andovertownsman.com
I'm proud to say the Eagle-Tribune Publishing Company has been my employer for over 30 years. In total I have more than 32 years of experience in newspaper advertising. The picturesque towns of Andover and North Reading are my territory. Allow me to help you put together a marketing strategy.
Advertising Support
Adsales@andovertownsman.com or call 978-475-7000
Legal notices
To submit a legal advertisement, please call 978-946-2157 or email atlegals@northofboston.com. 
Palm Desert, CA - Gloria, who was born in Haverhill, was the beloved daughter of the late Bernard and Sadye Glagovsky and the devoted niece of the late William Glagovsky. She and her four sisters grew up in a loving home and wonderful family neighborhood near Walnut Square. She was predeceas…